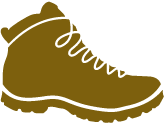 Trekking
Our program trekking tours through the Island are made to find oneself with the true nature of Mallorca and to enjoy it in a very relaxing manner, so that every day with us will be an unforgettable moment and with a fantastic mallorquin picnic.www.cheapmenswatches.me
The majority of routs we offer are in general not frequented by other groups. Our local guides will help you discover an unknown Mallorca.
Consult the information in the section of Activities.